Prescription Facials
Our skin sometimes needs a little extra care to revive, hydrate, soothe or correct common skin concerns. We're all guilty of neglecting our skin from time to time, so our range of rescue remedy prescription facials target & improve the most commonly diagnosed skin concerns. Tailored to your skins exact needs, they can be as unique as you are.
Prescription facials are popular because they all contain pharmaceutical grade active ingredients that are proven to penetrate the skin to the deepest layer and calm, correct and clear a range of concerns such as:
Calm acne
Clear congestion
Erase fine lines
Boost hydration
Restore radiance
Prescription Facials are great as starter treatments or maintenance between Skin Peels, Dermaroller and IPL, and are suitable for almost everyone:
Personalised prescription facial – usually the best option for combination skin that tends to change throughout the month.
Brightener Facial (acne & rejuvenation) – combines a deep exfoliation with oxygenating products. This is perfect for skin prone to a build up of dead skin and congestion in the pores.
Acne Facial (acne) – lightly exfoliates surface congestion, deep cleansing the pores and bringing hydration to the upper layers. This treatment can be used on any combination, oily and acne prone skin.
Stem Cell Facial (rejuvenation) – combines a light exfoliation with firming peptides and radiance boosting antioxidants, ideal for any skin in need of an instant lift. Immediately the skin will feel smoother, firmer and hydrated.
Retinol Brightening Facial (anti-aging & pigmentation) – the most advanced of our facials. It smooths the surface, hydrates the deeper layers and stimulates new healthy collagen. The skin will appear fresher with a more even skin colour and reduced fine lines. Ideal for normal or dry skin and anyone concerned with pigmentation, lines and wrinkles
Soothing Facial (sensitive skin & rejuvenation) – calms skin prone to redness and sensitivity. The botanical Epionce products dissolve away dead skin cells and comfort the skin. Eczema, psoriasis and rosacea as well as sensitive acne will benefit from its ability to visibly reduce surface redness and flushing.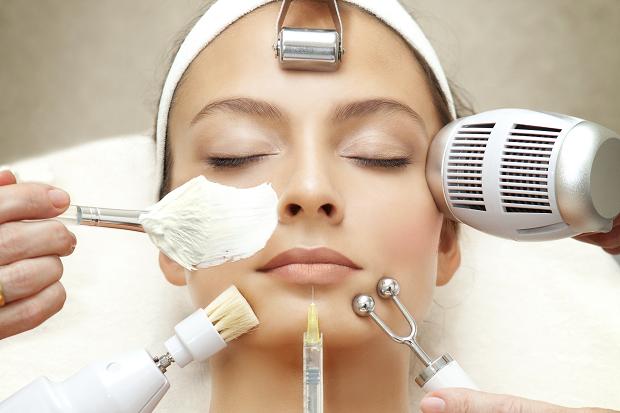 Can be used to treat these conditions: